Tag Archives:
san diego photography
How many of you love to take pictures with family & friends, and then never have the time to upload and share them? We are definitely guilty of thatSo…we decided to start FAMILY FRIDAY'S!!! yay!!! Family Friday's will basically be about us, about our adventures, about our kids, and truely about those moments we've captured...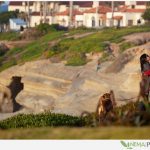 Our friend Kennon secretly arranged for Edmond to be there while he proposed to his girlfriend, Sheri. Yea, I wasn't in the secret until the day of! Before Ed left for work, he grabbed the ThinkTank Streetwalker Pro Pack and said: "i'm ready to roll". "Ready to go where?", I said… Kennon is going to...
You are currently browsing comments. If you would like to return to the full story, you can read the full entry here: "".